If you love bright colors and artistic looking papers, the See a Silhouette designer paper will be right up your alley!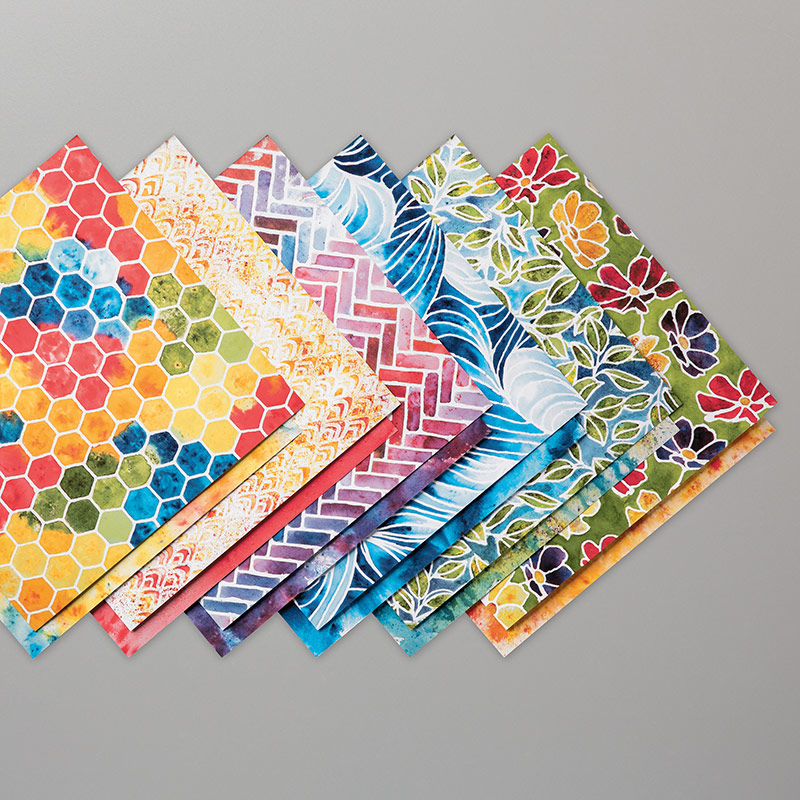 One side is full of fun patterns but the opposite side is more muted.  It has color-washed silhouettes with the look of Pigment Sprinkles. The designs are perfect for artistic backgrounds and layering. They feature the gorgeous colors of Blackberry Bliss, Crushed Curry, Daffodil Delight, Flirty Flamingo, Mango Melody, Mossy Meadow, Night of Navy, Old Olive, Pacific Point, Poppy Parade, Pumpkin Pie, Real Red, Rich Razzleberry, Whisper White.
I am featuring this gorgeous artsy paper for my August's cards kit to go and have created 10 eye catching cards with 3 of the 5 designs being fun folds since I know many of you like them as much as I do.  Look! 
See what I mean?  The colors and patterns are amazing! 
The cards kit includes the following:
1/2 pkg of the See a Silhouette designer paper (6" X 12" pieces)

Both gold and silver pearls

Crushed Curry seam binding ribbon

10 pre-cut card kits (includes die-cuts & punched pieces)

Full instructions with step by step directions, photos, measurements and a supplies list
The cards are not stamped; you will do that yourself. I used two stamp sets on these cards - Colorful Seasons and Silhouette Scenes.  You can easily substitute other stamps.  Inks are Black and Pacific Point.
RSVP to get this cards kit by Sunday, August 18th.  The cost is $35 and includes $20 in product, the 10 cards kit and Priority shipping.  Locals cost is $28. 
*Click on the link below to get this kit. 
If you'd like to add on the Silhouette Scenes bundle at an extra 10% off (for a total of 20% off) please let me know.  I'll send you a PayPal invoice for it.  It's $90 for both the pre-cut kit AND the Silhouette Scenes bundle.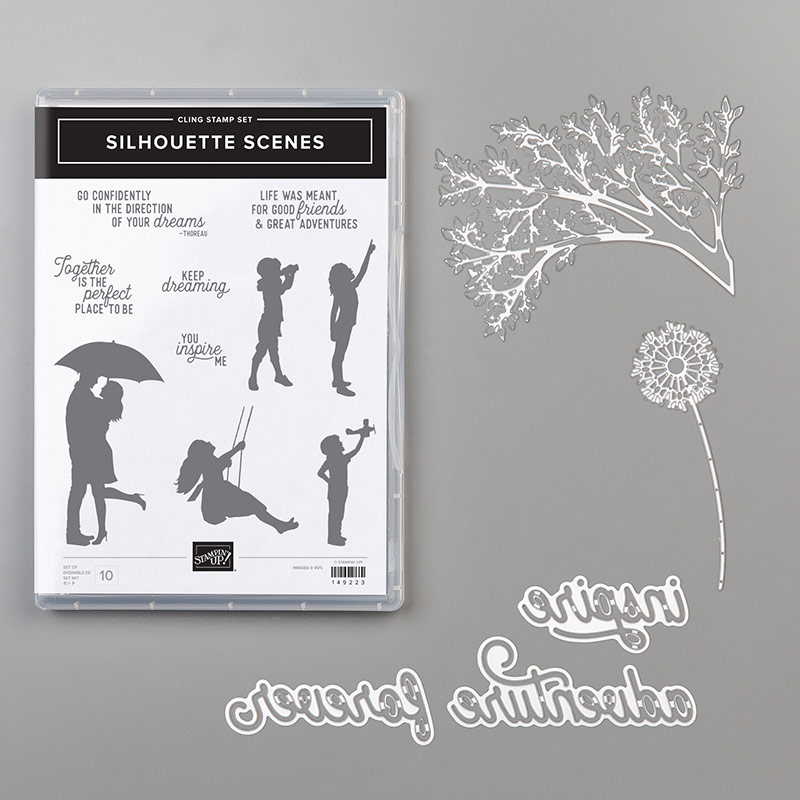 **Long distance customers cost is $35 with Priority Shipping for the cards kit to go including the $20 in product!   Subscribe by August 18th!