The August cards kit to go features the fun & unique Playful Patterns designer paper.  It's perfect for so many happy occasions.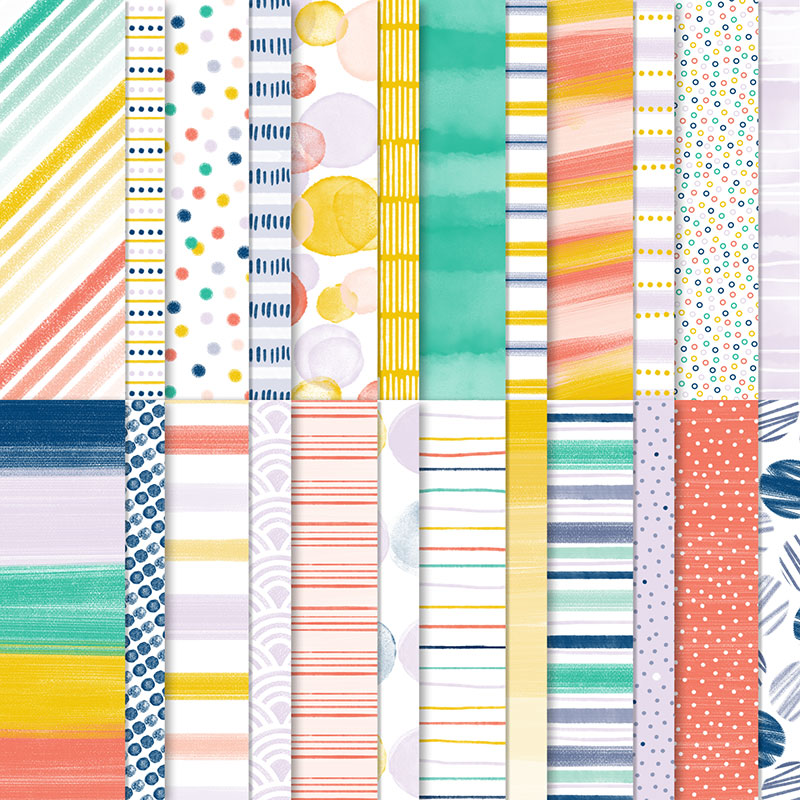 I created 10 cards for this cards kit to go in the beautiful array of colors in the designer paper. 
Aren't they neat?!  This paper totally inspired me to create fun, playful cards.  I only used a few inks too!  Night of Navy, Coastal Cabana, and Crushed Curry! 
This kit to go includes $20 in product and the 10 cards pre-cut also.  Here's what's included:
1/2 package of the 6" Playful Patterns designer paper

1 full package of the Playful Patterns ribbon combo pack

1/2 pkg. of the Playful Patterns Resin Dots

the 10 pre-cut cards including punched & die-cut pieces

the pdf written tutorial sent in an email
I used the Many Mates stamp set to finish the cards.  If you'd like to add it on you can get it at 10% off with the kit. 
This pre-cut kits are available through August 20th.  But there is an option to get the Playful Patterns cards pdf tutorial without the kit too. 
$28 for the full kit to go; order here.
$60 for the full kit and the Many Mates stamp set here
$15 for the Tutorial

here
I actually have two kits available in August.  If you want both this kit to go AND the Life is Beautiful kit seen here send me a note and I can combine shipping and save you some money!  Send to lagreff@gmail.com for a combined shipping price. 
~~~
Bonus Days are here!
Redeem your $5 coupons now!  
~~~
Current Host code is QW7SUYVX
Get a free package of new Iridescent Pearls in August with an online order over $55. 
 Get my Flowers for Every Season pdf tutorial free with all online order in August!
It includes directions, photos and measurements for 12 cards!