I am loving the spring-like Pleased as Punch designer paper; it's available now while supplies last!  See it here. I highly suspect this paper will run out before the end of March.  I have no inside information but it's happened before and if you really want it; don't wait!  click here to get yours. 
I knew I wanted to make the focus of this card a square shape so I could add four pieces of the Designer Paper on the front with the greeting on top. So I had to figure out a way for the side to be separate.  I rarely make square cards so this was my compromise.  
I adhered the side flap to the card base just at the outside edges to form a pocket.  This is for either money or a gift card. 
Details:
Measurements:
Mango Melody card base - 5 1/2" X 8 1/2" scored at 4 1/4".  I cut up to the score line at 1 1/4" on the outside edge. The extra piece is textured with the Coastal Weave embossing folder.  It measures 7/8" X 4"

White - 4" square

Balmy Blue 1" X 5"
If you like this unique designer paper check out my Pleased as Punch Fun Fold card kit to go here.  There are just 4 days left to opt in on it. 
Coordination Product Release - While supplies last!
~~~
Four February Specials just for you besides Sale-a-Braton
and the Product Coordination Release! 
    1. Earn a ticket in the drawing for each $25 you order online in February for a free Little Ladybug stamp set!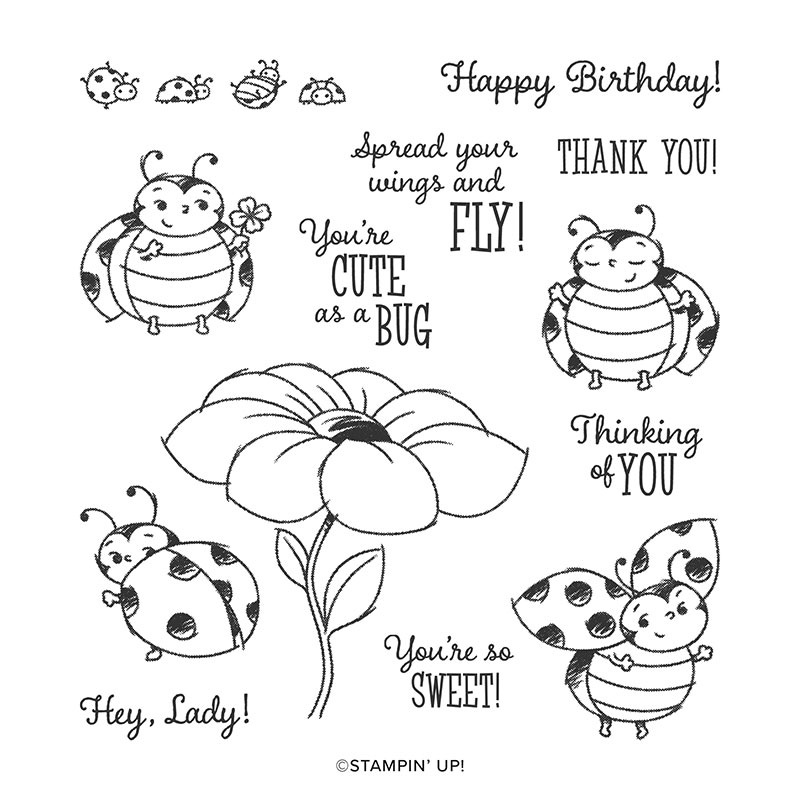 2. All online orders will receive a free pdf cards tutorial in an email.
3. And if your order is over $55 you'll get a free package of Champagne Rhinestones too!
February Host Code is 4CQKPWRV