My club gals couldn't believe how simple this Still Scenes Snow Globe Shaker card was to make!  
After cutting out a few die shapes it was an easy assembly process that went super quickly!  The Feels Like Frost designer paper is perfect for the background of these cards.  Each piece is an actual photo of frosty images! Unfortunately I believe this incredible paper is out of stock.  At this time it's not available to order. I'm waiting to see what Stampin' Up! says about it today. 
These snow globe cards are about 3/8" high and can be mailed in a regular envelope if you write 'hand cancel' on the front of the envelope and take it in to your post office.  It's just .70 cents to mail! 
However I did offer my gals a piece of window sheet if they wanted to make a flat card instead.  The card on the left (and below) with the polar bears is done that way. I called it a 'faux shaker' card.  I adhered some of the Snowflake Sequins to the trees with Multipurpose adhesive. 
I hope you can watch the short video below to see how it's done.  The Snow Globe Shaker domes make it incredibly easy.  They're on low inventory right now so I hope you can get some before they're gone.  Click here to see them and here for the Still Scenes dies that you need for the shaker window and beautiful die-cuts.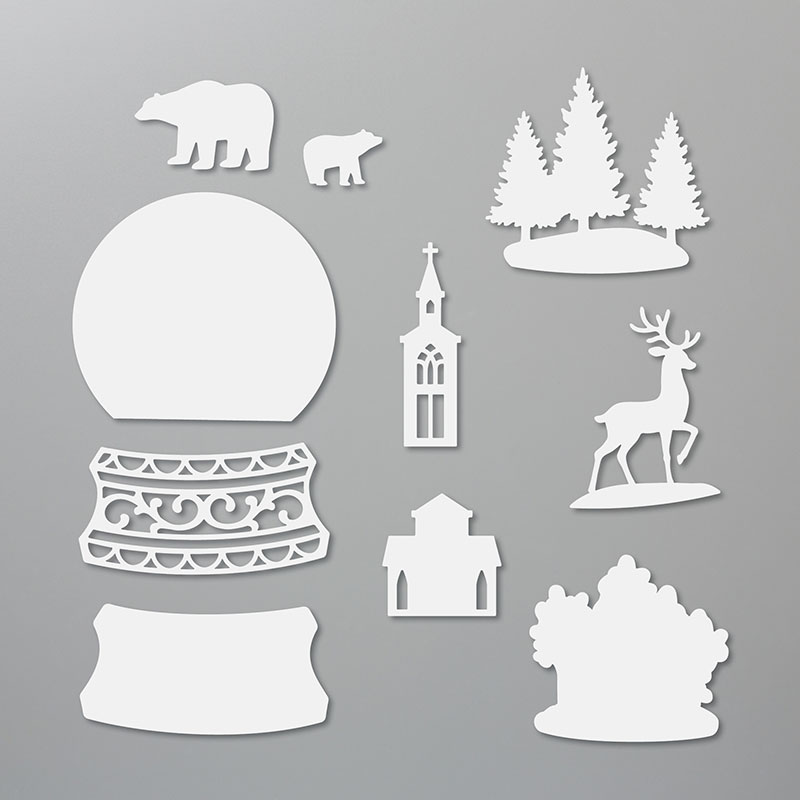 ~~~
November Online ordering special!!
Use Hostess code YRRTNQPD
All online orders in November will receive a free 10 cards tutorial featuring
the Toile Tidings and Brightly Gleaming bundles from the Holiday catalog. 
The tutorial will be sent via email within days of your online order.
Orders over $55 will receive a FREE package of metallic pearls from me in their thank you card! 
Check out my Buyer Brownie Points program for online orders here.
Click on any of the images below to see them in my online store.