Do you ever get ideas from the projects pictured in our catalogs?  I sure do!  
I wanted to use the Beauty & Joy stamp set for my Retreat stamp a stack and ideas weren't coming to me. So I checked out the projects in the catalog and I was inspired by this card on page 51 of the Holiday catalog.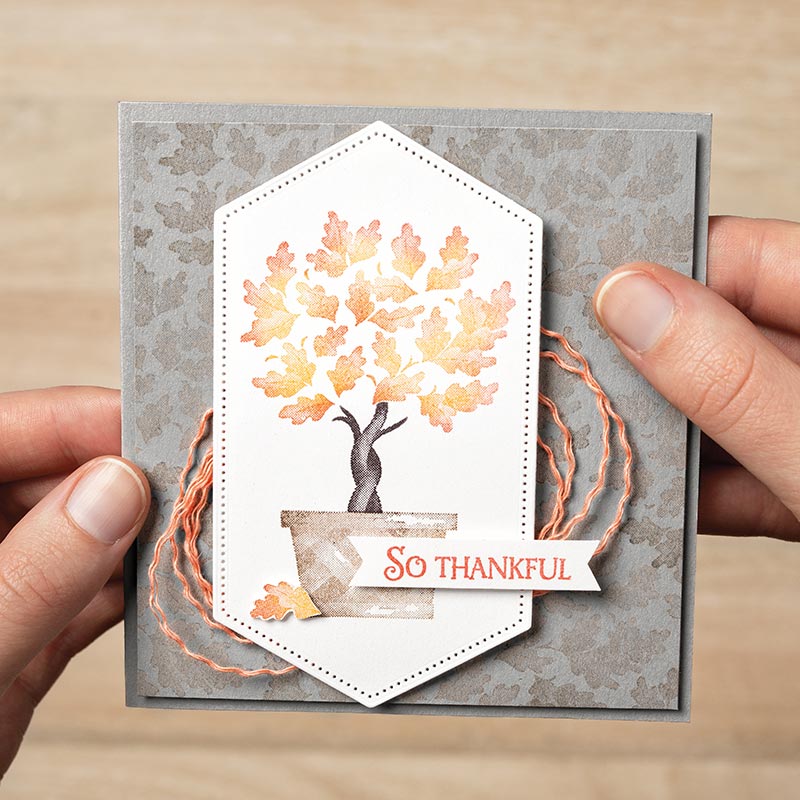 And here's what I came up with.  
I inked the leaves image in Crushed Curry and sponged on just a bit of Cajun Craze ink directly on the stamp before stamping.  
The Brick & Mortar embossing folder was used on the Cajun Crazy layer.  I sponged just a bit of Cajun Craze over the textured card stock after it was embossed.  
I've always loved topiary's and because it's a Distinktive set I had to get it.  I also LOVE the font in the greetings!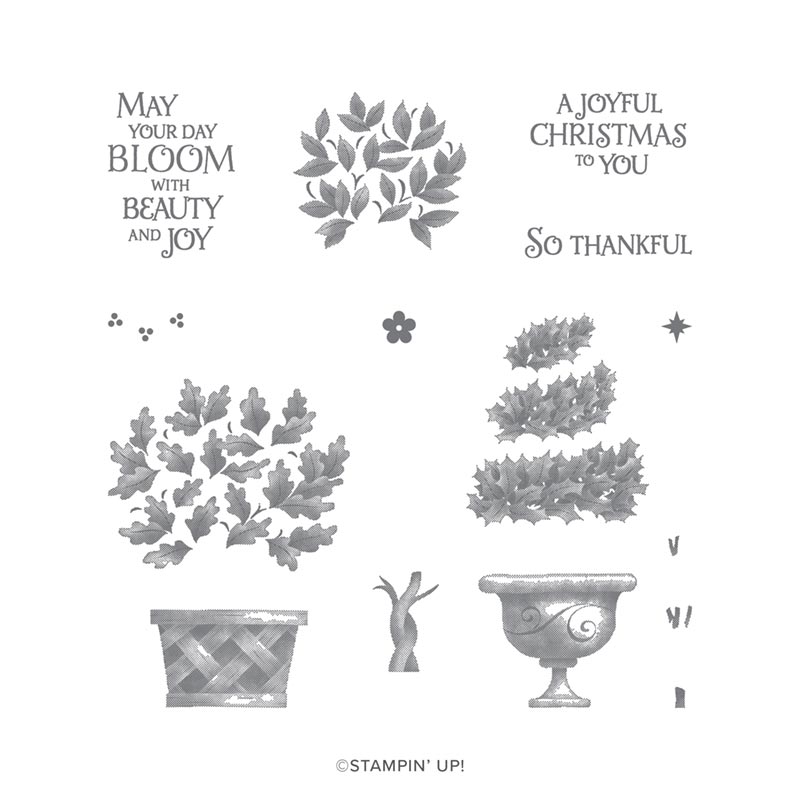 Measurements:
Crumb Cake card 5 1/2" X 8 1/2"

Cajun Craze is 2" X 5 1/4"

White 2 1/2" X 3 1/2" plus a 1/2" X 3" greetings banner

Early Espresso 2 3/4" X 3 3/4"
There's just a few days left of September's specials!  See them below:
~~~
September Specials:
September's online hostess code is EBBHNZS7
***Don't forget about the buy 3 get 1 free Designer Paper Sale.  See that here! 
*If your order is over $40 you get my 10 cards Snow Front tutorial & exclusive videos FREE! 
**If your order is more than $65 you'll get the tutorial, videos AND the new Holiday Rhinestones!