Oh; these Pigment Sprinkles could be addicting!  
I created backgrounds like these on last weeks' Facebook Live.  You can see it below.  Be sure to follow my FB page so you don't miss my weekly Facebook Live's each Tuesday at 11 am Central Time.  
Aren't these gorgeous?  They feature the Friend Like You bundle.  I used the new Fluid 100 Watercolor Paper from Stampin' Up! and two or three colors of the new Pigment Sprinkles. All you need is a spritzer to add water to your 'pigment' sprinkled paper. It's like magic!
If you like to create your own backgrounds or like trying new techniques these are a must have!  AND they match our Stampin' Up! colors perfectly!  Bermuda Bay, Daffodil Delight, Melon Mambo, Granny Apple Green, Gorgeous Grape and Mango Melody.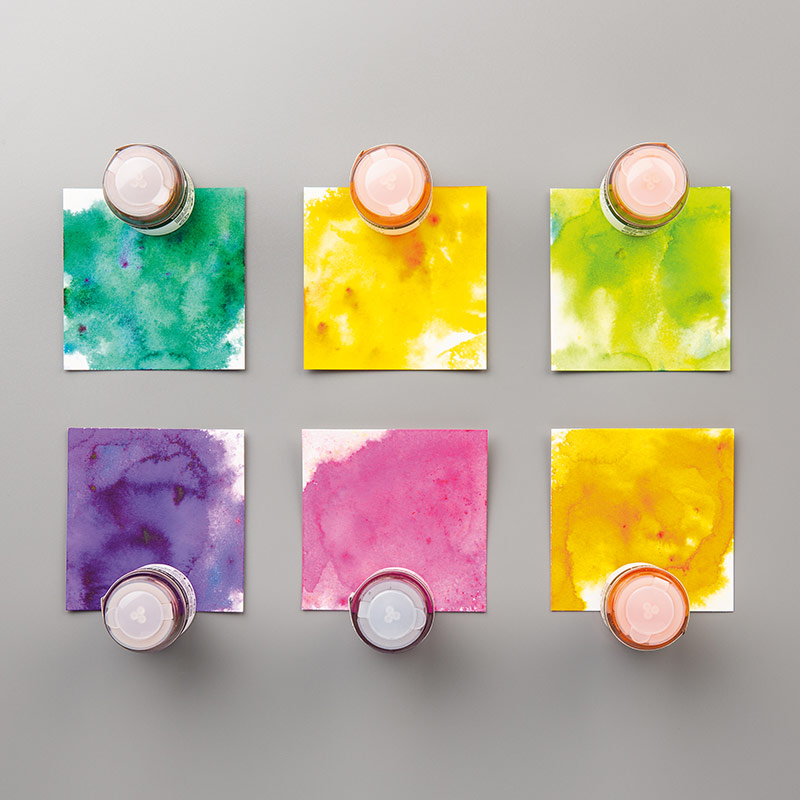 Watch the video below to see how easy it is.  
In the video above there is another project in addition to the Pigment Sprinkles. I usually make two projects each Tuesday on my Facebook Live videos.
It's a chocolate treat pouch made from one sheet of 6" square Designer Paper.  I chose to use the 2018-20 In Color papers here. They fit a piece of chocolate perfectly!  
Aren't they sweet?!  And super easy.  You just need a paper trimmer and a 6 X 6" piece of paper to form the box.  Just two cuts and then fold. See how in the video I posted above.

~~~
August Ordering special!  
Use this host code 7DKWTY3P and if your order is over $45 before tax and shipping
you'll receive a share of BOTH the 2019-21 In Color card stock
AND the Woven Threads Designer paper! Click here to order.