I decided to feature the Magnolia Lane Memories & More cards along with the Specialty Memories & More cards and envelopes.  Preparing June's cards kit was easy; they came together wonderfully.  These Memories & More cards sure make it easy to create! 
They're soft, pretty and absolutely gorgeous!  In fact they are so popular they are already out of stock and they don't expect more until August!  Luckily I pre-ordered a bunch for this months kits.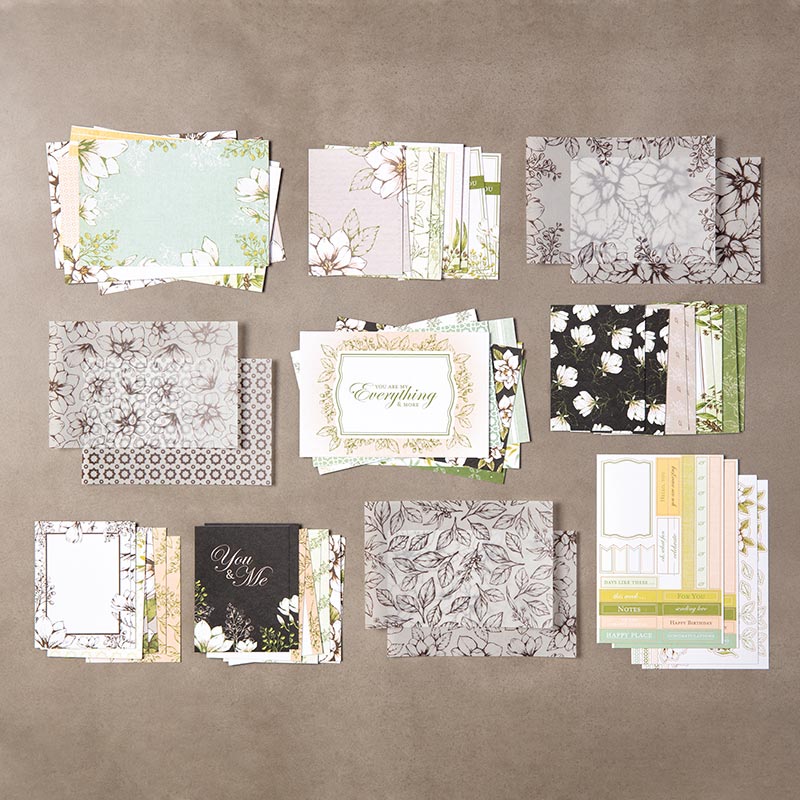 They pair beautifully with the Magnolia Lane large specialty Memories & More cards & envelopes; they size of the card pack fits them perfectly!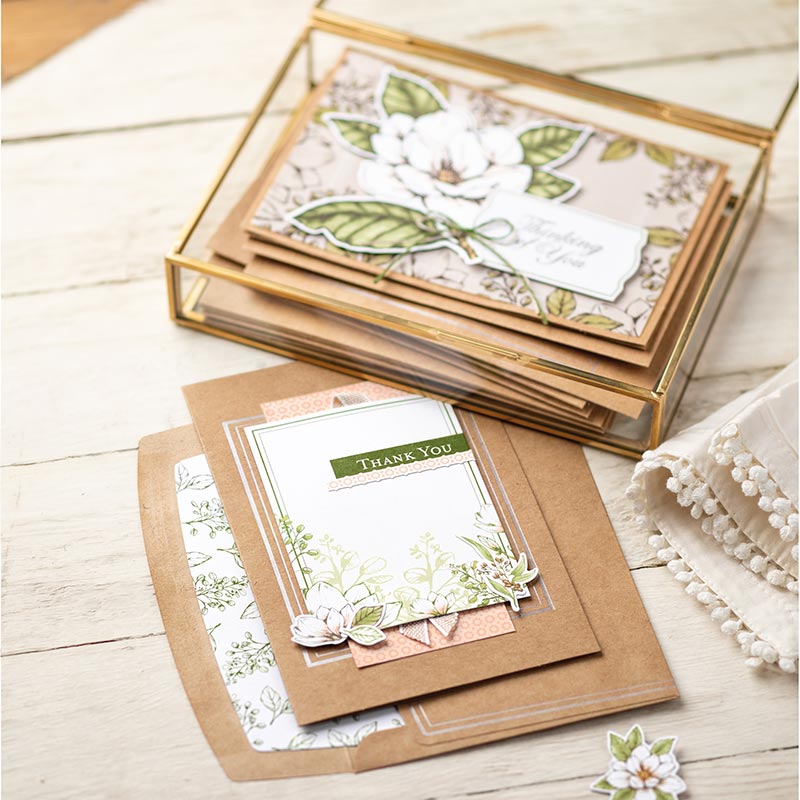 Here are the 12 cards in my June kit!  Besides the cards and envelopes, and the M & More cards I added the soft Petal Pink organdy ribbon to the packaged kit for a product value of $20. 
Here's what Shirley says about my monthly kits:
I love my monthly card kits!!!!  Everyone should try these kits. LeeAnn does all the work and you just have fun making the cards!!!!! 
What do you receive in your Kit to Go?  
1/2 package of the Magnolia Lane Memories & More cards pack

1/2 pkg. of the Magnolia Lane Large Specialty M & More cards and envelopes

1 full spool of the Petal Pink 5/8" Organdy Striped ribbon

extra pre-cut pieces to finish your 12 cards like mine

Full pdf tutorial with photos, step by step directions, supplies and measurements
Reserve your kit by June 19th using the PayPal button below.  It's $35 and includes the $20 in product plus Priority Shipping. It's $28 for locals. 
*You are joining my monthly subscription kits but can cancel at any time.