Today I'm featuring the Bloom & Grow bundle.  If you love flowers and die bundles this one might be for you!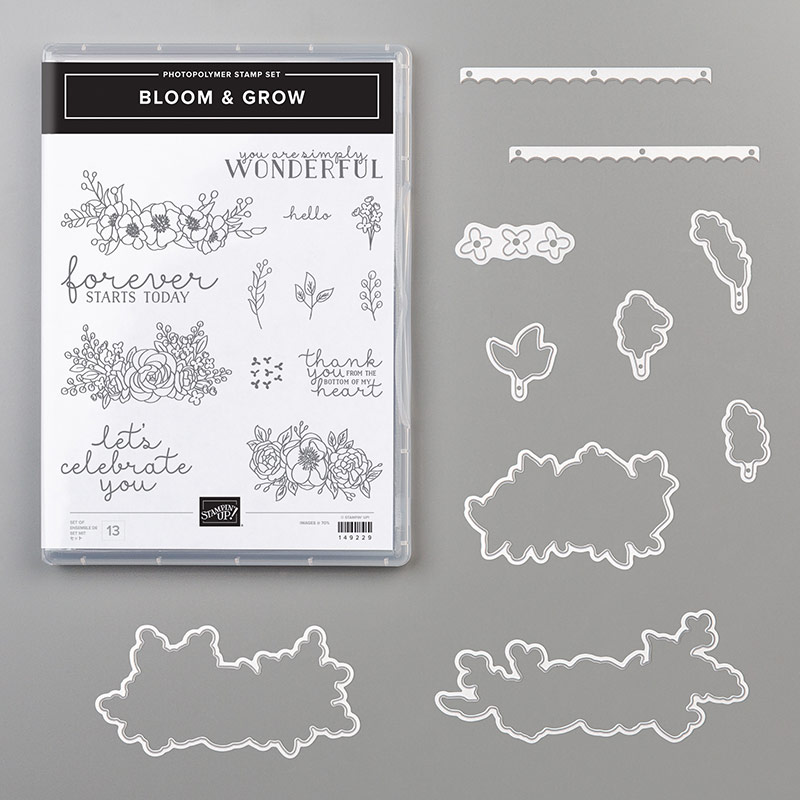 Some samples made for my board display:
This card is Call Me Clover with Melon Mambo.  The background is our Tufted 3D folder that carried over from the previous catalog.
I love this one!  A flowerpot FULL of beautifully colored flowers.  The Blends markers were used here. The flowerpot itself is cut by hand and scored vertically.
This one is Call Me Clover with Gorgeous Grape and Highland Heather.  Also colored with our Blends markers.  The scallop trim is done with the die included in the bundle. 
~~~
June Specials:
Get the new, gorgeous FREE Noble Peacock Rhinestones with any $50 order in June! 
*Remember you get customer rewards from me too!  Check those out here. 
Please use this hostess code: GMVHZA9J