I put these adorable pages together from our Santa's Workshop Memories & More card pack.  They came together so beautifully and I didn't stamp one single thing!  It's all pre-printed on the cards. This card pack is on page 21 of our Holiday catalog and you get 50 double sided cards and 4 sticker sheets for just $10 all ready to go!  
It was out of stock until this week; so get yours ASAP before they're gone again!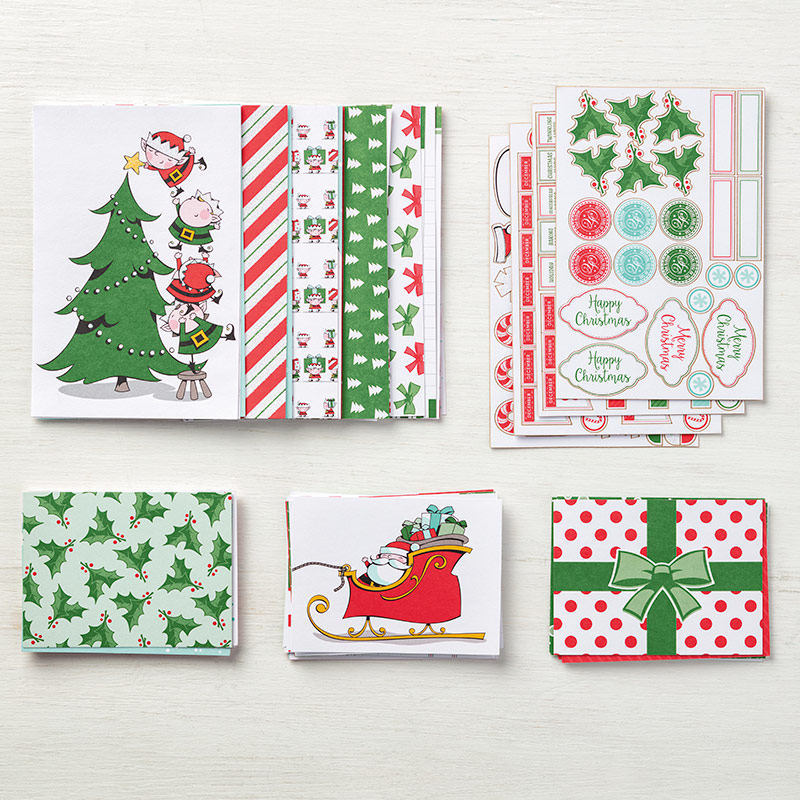 They're perfect for both scrapbooking and card making!  I'll share a few cards with you tomorrow. 
I used our 12 X 12" Santa's Workshop card stock pack.  It comes in both Poppy Parade seen above and Garden Green below.  You get 12 of each color!  
I did add some White, Black and Coastal Cabana card stock layers, a bit of the Poppy Parade ribbon and a few of the Santa's Workshop Enamel Shapes that coordinate so beautifully with these products.   The cute stickers are from the cards package! 
Stay tuned for more Santa's Workshop items tomorrow!  You can see these items below in my online store. 
Don't forget that you can get a FREE package of these Enamel Shapes
with a $50 minimum online order placed by October 27th. 
Just use this hostess code:  TDFUJYRH