If you've followed me for awhile you know I have a lot of favorites.  I say it a lot; but I do think this is my top favorite bundle in the new catalog.  Because it has both botanical images and beautiful greetings I feel like it's the perfect choice for a new purchase.  Trees and leaves are great for any occasion but they make masculine and sympathy cards so easily!  
Here's what's included in this incredible bundle: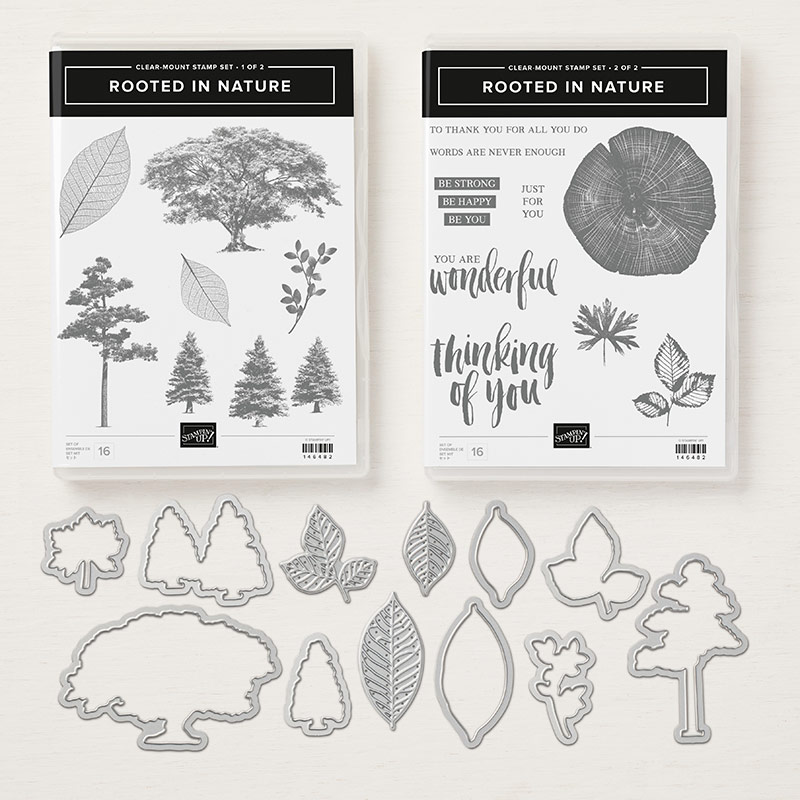 I put together a written tutorial for these 8 cards that give you a nice variety of all occasions that you'll get free if you purchase this bundle from me this month.  There's 5 days left! 
You will want to add on the Nature's Poem designer paper, the Nature's Twine and the Big Shot Embossing Mats too! 
Click on the link below to see it in my store: