Look at these gorgeous Christmas tags!  All made with one stamp set; the Merry Little Labels.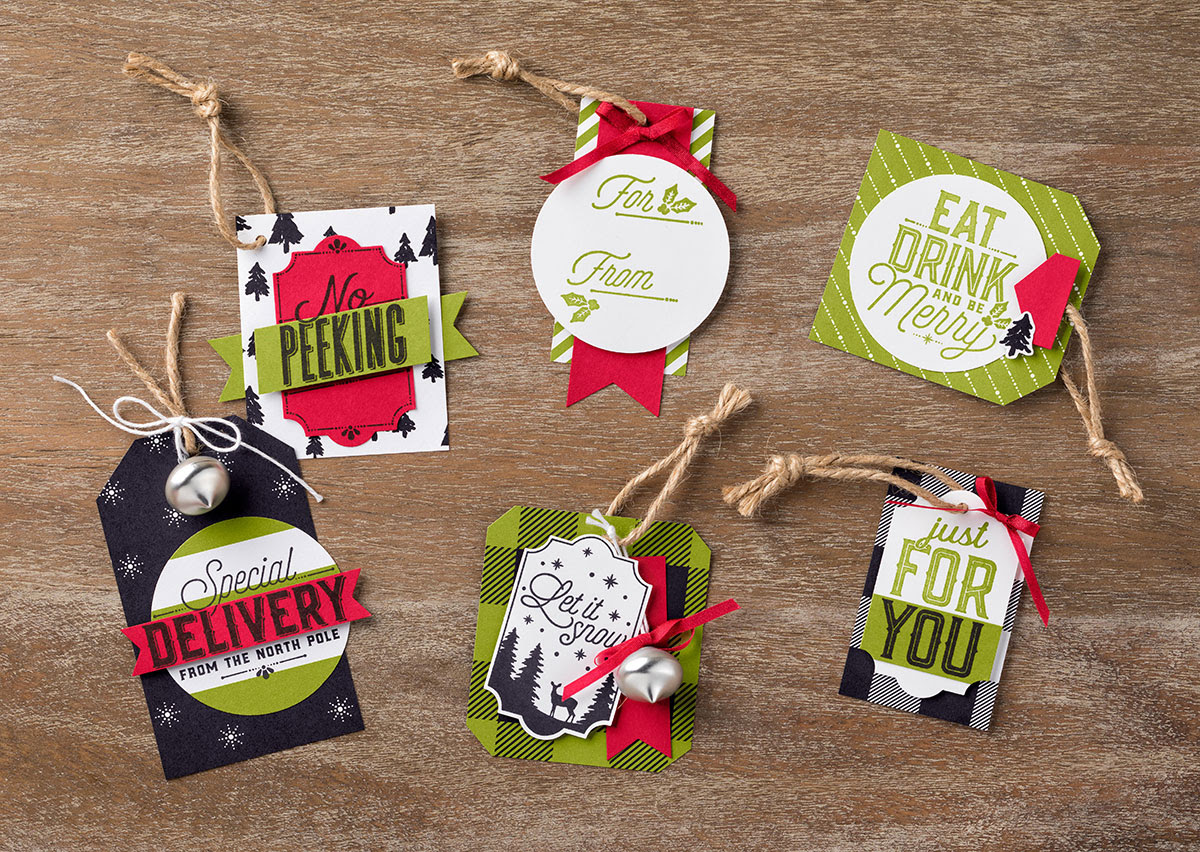 You'll find it on page 12 of your Holiday catalog.  It's in a bundle at 10% off with the new Everyday Label punch.  I've sure used this punch a lot this year; it fits so many of our other greetings too.  And you can make it fit longer images also but inserting one end into the back like we have with other punches. 
I love the pop of Red and White with the Merry Little Christmas designer paper which is Olive, Black and White.  So eye catching!  
There aren't any measurements for these tags but the small ones are 2" wide and the wider tags are about 3" wide.  This would be a great starting point for creating tons of tags. Schedule a few hours in the next few week just creating and enjoying your stamping hobby.  I've learned that most times if you do not make time you won't get time! You'll be so proud to add hand stamped tags to your packages this year. 
Start out by stamping a bunch of images in Black and Olive ink on White card stock scraps, Olive and Real Red CS.  Then piece them together, cutting some words apart to pop up on other pieces.  Grab a few of your circle punches or dies and corner punches too.  Add twine or ribbon and finish them off!
The current hostess code is NJ4YWMA7.
Use this code and get a pre-cut cards kit in your thank you card from me.
If your order is over $35 you'll get two card kits.  If it's over $50 you'll get three card kits. And it goes up from there! I'll send you a photo of the finished cards that go with your kits.